Kick off your house party with this set of skull piston art wine vessel that will add a unique and personal touch to your home bar.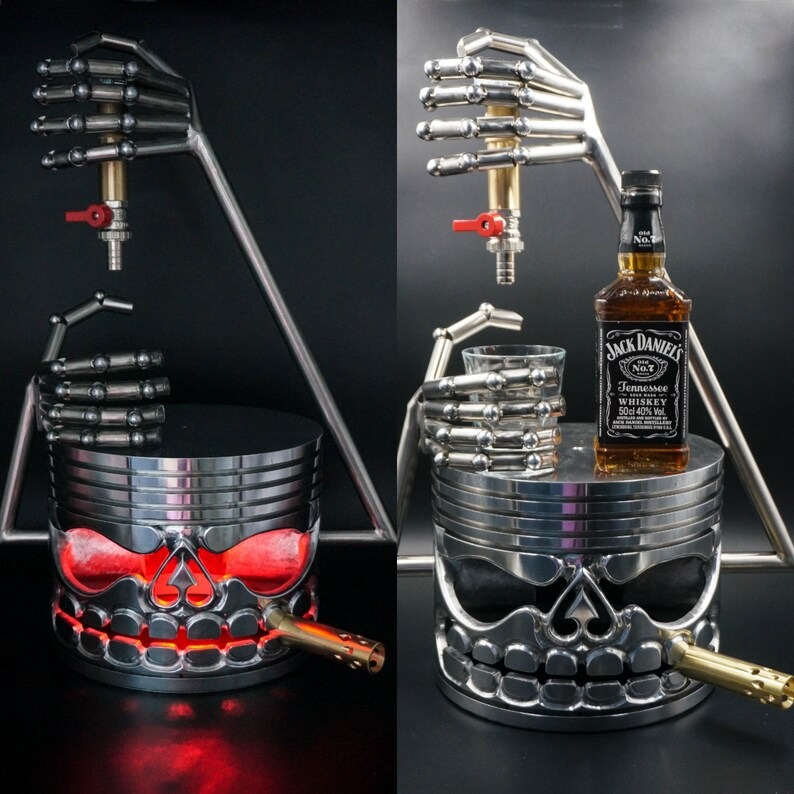 Liven up your parties, gatherings and events with an industrial style alcohol pourer. Place the bottle on our dispenser for easy serving of wine, whiskey, scotch, gin, mezcal, cocktails and other spirits. Just turn the valve and watch the alcohol pour into your glass. Or, if you're busy socializing, your guests can indulge.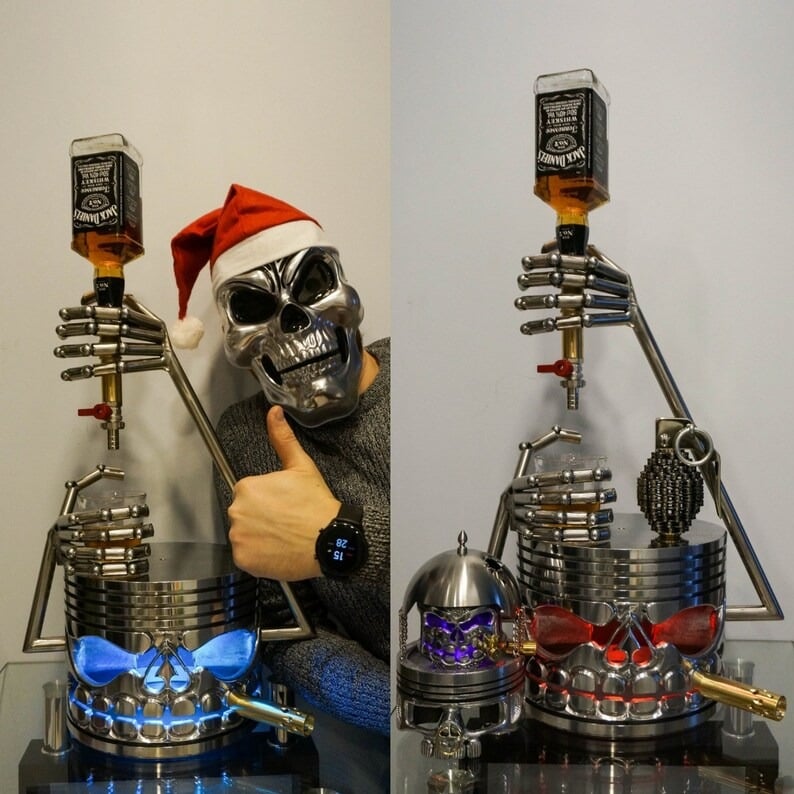 Form and function combine to create this unique drinking vessel. Rustic pipe fittings create an unfinished, vintage look reminiscent of an industrial space, which has become a popular design trend for any alcohol lover's man cave or home bar.
Add your favorite liquor to this dispenser display and make it a centerpiece for your guests to enjoy together! Imagine having all your guests' favorite whiskeys, wines and cocktails at the ready while being elegantly displayed. To use, simply remove the cap and quickly invert the bottle - no additional steps required.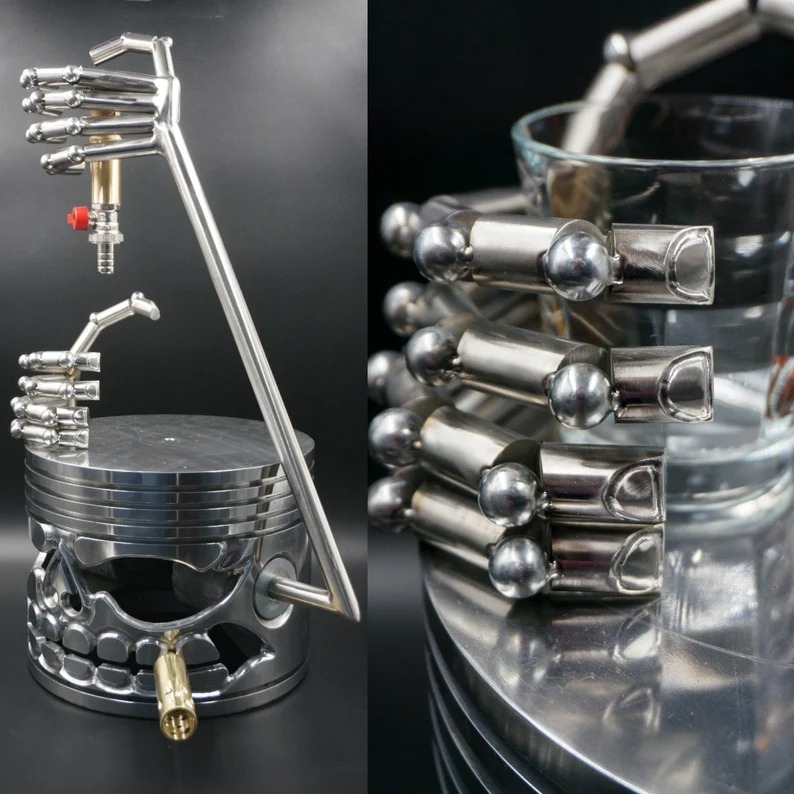 Handmade
Materials: metal
Arms made from stainless steel and bearings.
Dimension 35x45cm.
I Instaled remote control LED light.
Fit with most bottles 🍷👌
After order fulfillment, you will receive an email with tracking information. 10-15 business days worldwide with tracking.