Introducing DEAEL — the world's first hard-side expandable suitcase that can easily switch between 3 sizes: 16" Small Carry-on; 22" Medium Check-in; 26" Large Check-in.
The patented expandable design of DEAEL comes from its extra-wide pop-up handle and the buttons on the top. Press the Button, you can either Pull to Expand or Compress to Reduce the size of DEAEL in Seconds.
Plus the artistically designed PC shell, the aerospace-grade Aluminum Frame, Customized Adjustable Dividers, Laptop Bag & Packing Cubes... DEAEL is the luggage you can own for life-long, and use for any trip regardless of duration and distance.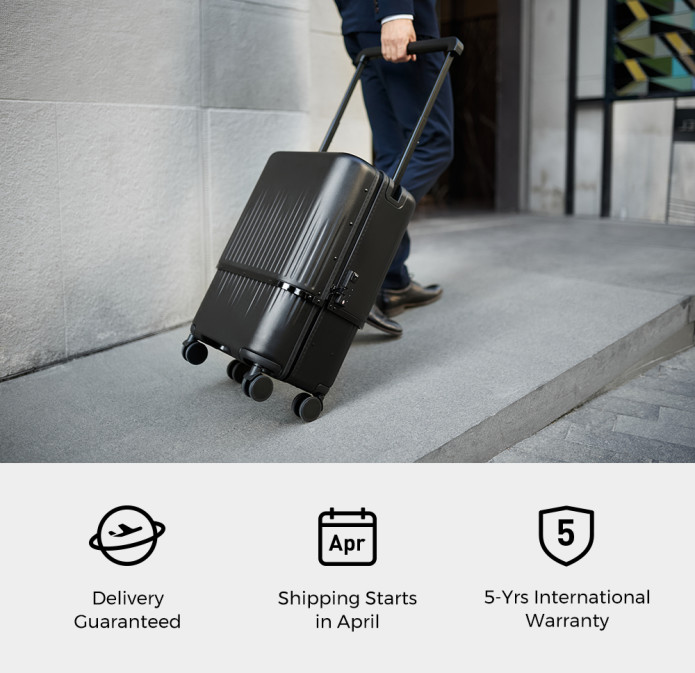 The post-pandemic era has come to light, and many have made plans to return home, visit family & friends, continue business trips, or go on to new adventures…
You may have bought various sizes and materials of luggage for different needs, but the truth is many of them are resting in the closet forever.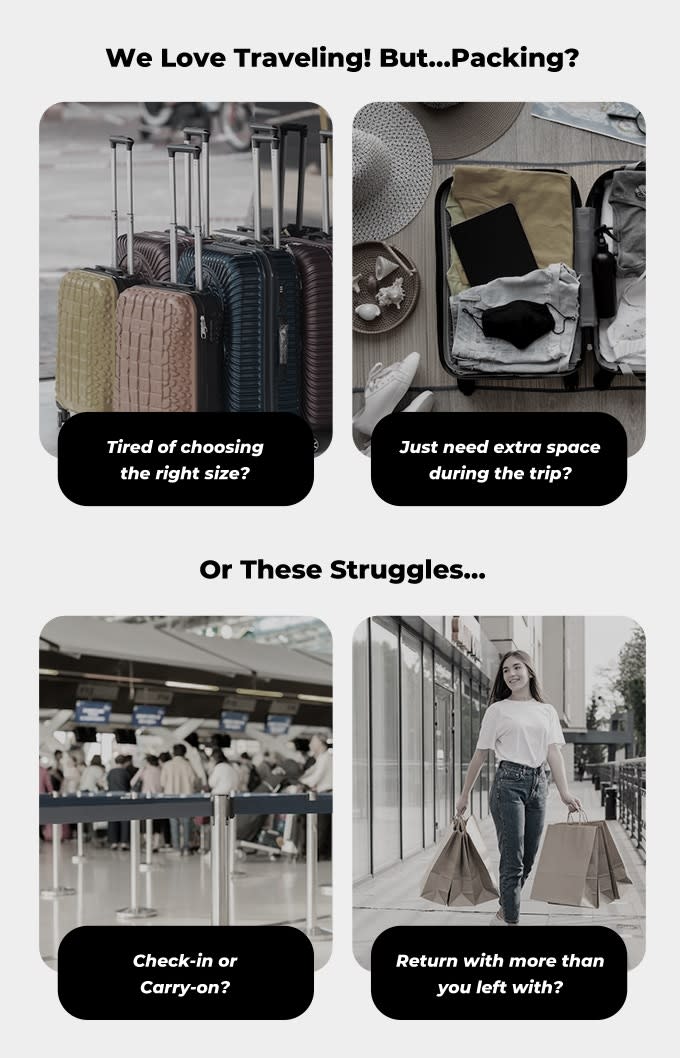 We love traveling, but the decisions you need to make on the way are unfavorable for sure. So why not get one right luggage that can Switch Between Sizes Instantly and go for any trip?




From short trips to long vacations, weekend stays to weeks' travelings, single trips or family ones, DEAEL could always be your best companion to every destination.
Our customized Packing Cube Set is made of superior materials for a luxurious experience, and we dedicatedly design them to fit VELO luggage and bring a more effortless travel experience. Including a clothes bag, underwear bag, accessory bag, wash bag, Laptop Bag.it is designed with different purposes but with only one GOAL: make your packing efficient.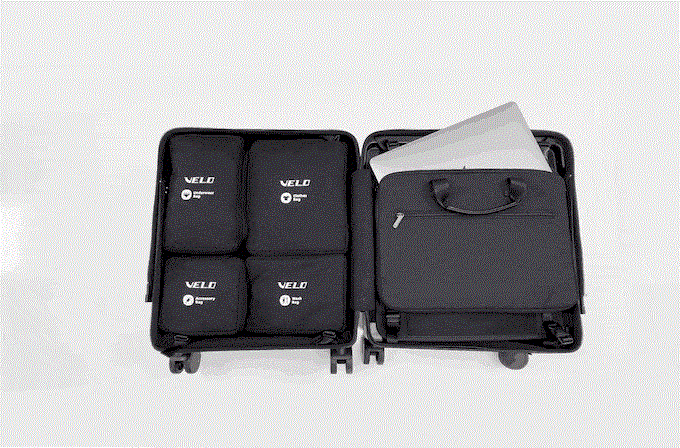 From top to bottom, inside to out, VELO weighs the quality of details seriously. The durable PC shell and high-quality parts are for life-long use, meanwhile, the sleek and elegant design brings aesthetics to the luggage and makes VELO the right choice for everyone to go for all journeys.
Don't worry about the quality of the luggage on your journey!