Handmade Lovecraft steampunk lamp for your interior. It is made of plaster mix material, and painted with acrylic colors and patina for a vintage looks. The texture is really nice, suction cups, and a nice dynamic of tentacle. The lamp is provided with cord, switcher and plug.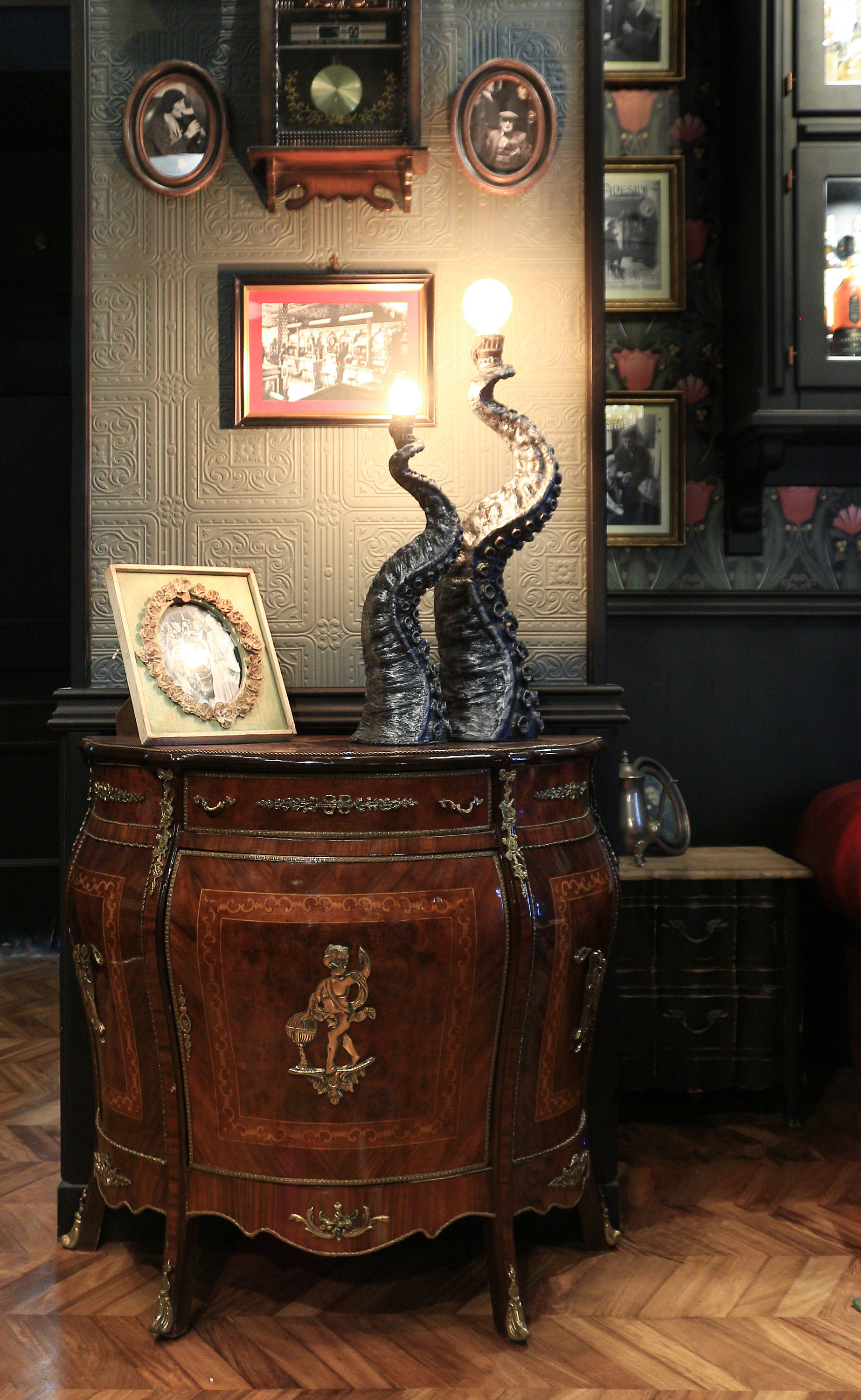 Design: The Touch-Activated Tentacle Light features a unique and eye-catching design, resembling a mesmerizing tentacle. Its intricate details and lifelike texture make it a captivating addition to any space.
Touch Activation: With its innovative touch-sensitive technology, simply touch the tentacle anywhere to turn on the light. Experience the magic as the light instantly illuminates, creating a mesmerizing effect.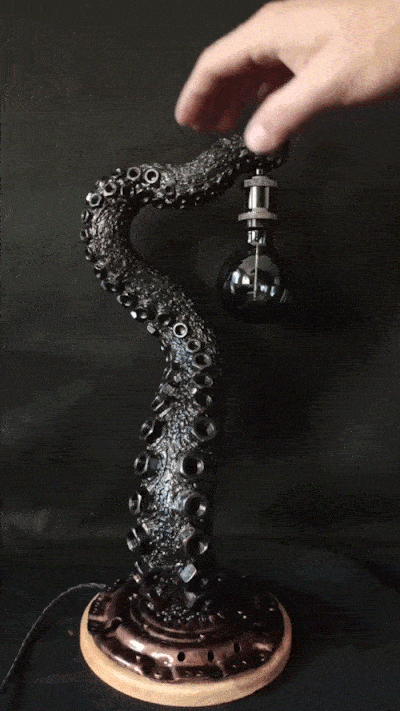 Adjustable Brightness: Easily adjust the brightness level of the light to create the perfect lighting intensity for any occasion. From a subtle glow to a bright illumination, the Tentacle Light allows you to customize the lighting to your liking.
Energy-Efficient: The light is designed with energy efficiency in mind, minimizing power consumption while still providing ample illumination. Enjoy long-lasting use without worrying about excessive energy usage.
Versatile Placement: The Touch-Activated Tentacle Light is suitable for various settings and can be placed on any flat surface. Whether it's your bedroom, living room, office, or even a themed party, it adds a touch of whimsy and intrigue wherever it is placed.
Durable Construction: Crafted from high-quality materials, the Tentacle Light is built to last. Its sturdy construction ensures durability and longevity, allowing you to enjoy its enchanting glow for years to come.
Compact and Portable: The compact size of the Tentacle Light makes it easy to move and place it wherever you desire. It is lightweight and portable, enabling you to effortlessly create an enchanting ambiance wherever you go.
Power Source: The Tentacle Light can be powered through a USB connection, providing convenience and flexibility in charging options. Simply connect it to a USB port, power bank, or adapter for easy and reliable power supply.